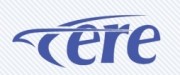 Ere Aeronautics Ltd., a wholly-owned Nigerian company, develops Air Traffic Management
System/Unmanned Traffic Management System, manned and unmanned aircraft, and software systems for surveillance, firefighting, and precision agriculture.
Established in 2018, Ere Aeronautics specializes in the design, development, and production of medium-sized manned and unmanned aircraft.
Ere Aeronautics Ltd.'s solutions are specially designed to deal with the challenges of crude theft, smuggling, and perimeter security.
The Ere Aeronautics Pipeline Surveillance System(EAPSS) is a cutting-edge solution indigenously developed to reduce and prevent Oil theft
and eliminate pipeline vandalization. This solution can be used to protect both off and onshore assets. The solution when deployed will save N1.18 billion of oil theft daily, leading to an estimated loss of about N433 billion to the country annually.
The relevance of a surveillance solution is based on evidence indicating that 3rd party damages to oil & gas pipelines and assets do occur despite best efforts by the authorities.
State of art EAPSS (Ere Aerospace Pipeline Surveillance Solution) has been designed for active protection, i.e. for providing timely and precise responses to potential threats to offshore & onshore pipeline infrastructures, and offers the following direct benefits:
• Mini

mizes damage to pipelines

through increased awareness

• Al

erting the potential threats on the onshore pipelines through various methods

•

Optimizes inspection and preventive maintenance efforts using our patent-pending predictive pipeline asset failure technology

•

Accurate, integrated surveillance statistics provide the business intelligence required to focus efforts on the sections of the pipeline with the highest probability of damage.

•

Increases probability of identification

•

Enable identification of preventive safety measures via Artificial Intelligence

•

Low operational costs
Ere Aeronautics Ltd. is located in Bayelsa State.
You can reach us at +2348088527000 or via
email: info@ereaeronautics.com
Homeland Security
Commercial Security