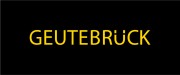 Geutebrück Nigeria Limited
We are honored to be in Nigeria at this defining period of dynamic
security challenges. We feel it is a duty to contribute to the peaceful
co-existence and prosperity of all Nigerians and their guests by supporting
government efforts to provide comprehensive security in Nigeria.
We offer Security Project Conception, Information Management, Solid After Sales Services and Support Systems.
We are active in the following sectors: Urban Surveillance, Security in Ports, Banks, Highways, Railways, Mines, Airports, Gas Pipelines, Housing Estates and large ocean going ships.
Our customers include: Sydney Airport Australia, Banks of England and France, Royal Dutch Shell, Hague, Petronas Tower, Malaysia, ARAMCO Saudi Arabia, Victoria Station London, Blue Stream Gas Pipeline, Russia, CHEVRON Nigeria
Homeland Security
Commercial Security
Fire & Rescue
Health & Safety
Facilities Management
Smart Cities & Technologies
Press Releases