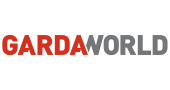 GardaWorld is a global champion in security services, integrated risk management and cash solutions, employing more than 120,000 highly skilled and dedicated professionals. Driven by a relentless entrepreneurial culture and core values of integrity, vigilance, trust and respect, we offer sophisticated and tailored security and technology solutions through high-touch partnerships and consistently superior service delivery. With a deep understanding that
security is critical to conducting business and keeping communities safe, GardaWorld is committed to impeccable governance, professional care and the well-being of everyone. Thanks to a well-earned reputation, we are proud to be the long-standing security partner of choice to some of the most prominent brands, Fortune 500 corporations and governments.
For more information, visit https://www.garda.com/ .
Homeland Security
Smart Cities
Technologies
Commercial Security
Fire & Rescue
Health & Safety
Information/ Cyber Security
Facilities Management
Smart Cities & Technologies