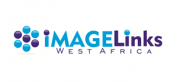 Imagelinks West Africa Limited is a pioneer in technology that touches millions of lives everyday. A step ahead of technology- our products are made to save, support and sustain lives. We conceive their molds well ahead of the trends in consumer lifestyles.
Our Products are certified and manufactured in ISO certified factories with the latest technology and innovative design. We have established global partnerships to deliver a range of highly valued fire protection equipment with performance that make us partner of choice to our clients.
Our Clients over the years have come to value our approach to quality and cost effective product and services, teamwork and unchanging commitment to clients' satisfactions.
Imagelinks West Africa continues to work hard to earn your trust and retain your confidence in our product line. We have always been dedicated to serving the diverse needs of our customers. Although we started small but we have grown into a global player in the international fire protection market.
Smart Cities
Technologies
Fire & Rescue
Health & Safety
Products