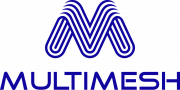 MULTIMESH COMMUNICATIONS LIMITED is
a fully integrated Telecommunication Infrastructure Engineering
Company incorporated in Nigeria on the 23rd day of March
1994 as a Limited Liability Company with RC.242689.
The
head office is located at the GLORIOUS PLAZA, No 34 Old Aba Road, Port
Harcourt, Rivers state of Nigeria with offices in Lagos, Abuja,
Yola, Calabar, Owerri, Jos, Bonny, Oron, Umuahia, Bayelsa, Enugu, Benin
and correspondent offices in New Jersey and Houston Texas in the United
States of America.
Multimesh Communication Limited is a leading indigenous Nigeria
telecommunication infrastructure and integrated company with over 25 years
of experience with staff strength of over two
hundred and fifty. We provide solutions that help businesses and government
agencies of every size description and location, operate safely and
efficiently.
Our history of innovation began with the introduction of the
MMDS (Microwave multiple Distribution System), Cable satellite
re-broadcasting system in the Niger Delta Area in 1992. Today Multimesh
continues to be an innovator in project management consultancy/design and
installation of Terrestrial and wireless telecommunication system such
as voice /data structured office cabling, Local and wide area
Network (LAN&WAN), Microwave links, Land and Mobile Radios (LMR),
Optic fiber, CATV, PABX, Outdoor cable plant, Electronic video
surveillance (IP enabled
CCTV) Intrusion and Access control for single and multi-building locations, security
Equipment and gadgets.
We
are presently on satellite for our channel "African Movie Channel". Our
Family Love FM Radio station is spreading all over Nigeria. Our key
interest in security, safety, and communication
awarded us the sole distributor of Original Kenwood mobile radios in Nigeria and ToooAir wide-coverage Smart
PTT Radio that covers the entire Nation without setting up Base Station,
Repeater and Mast.
Our quests for communication Technology made us be among the first
MTN dealers in Nigeria and we are currently running their Six MTN
connect shops within the South-South region of
Nigeria. We are also a trade key partner with 9mobile. Our
Phones-Warehouse Emporium is second to none and offers all kinds of
quality phones, Tablets, and Laptops.
Over
the years, Multimesh has provided services to; Shell Petroleum
Development Company of Nigeria (SPDC), Nigeria National
Petroleum Corporation (NNPC), Niger Delta Development
Commission (NDDC), Central Bank of Nigeria, Defense Intelligent
Agency, Edo State Police Command, Agip, Nigeria Police
Force, Federal Government of Nigeria (SSS), Various State
Governments, Aiteo Petroleum Development Company, Bonny
Liquidified Natural gas (NLNG) in conjunction with Julius Berger, Nigerian
Railway Service, Federal Ministry of Transportation, etc.
OUR VISION:
To be the oak tree providing excellent innovation to the
communication industry, consistent quality service to our esteem
customers, sustainable returns to all stakeholders while building African's
number one ICT Conglomerate.
OUR MISSION:
To consistently stimulate and facilitate industrial development
and economic empowerment of Nigerians, organizations and the Nigerian
community through the provision of innovative, cost-effective and quality
telecommunication, Electrical/electronics and Information
technology Services/Consultancy to our clients which include government,
nongovernmental organizations and private corporate organizations and
private corporate organizations and individuals.
MAJOR JOBS EXECUTED
1. Design, Supply and Installation of Integrated National Trunk
Radio Network for Niger Delta Development Commission (NDDC)
2. Design, Supply and installation of integrated and secured
digital tactical radio communication network for Ondo State government, Nigeria.
3. Design and installation of Kenwood radio communication to
all police command in Rivers state through NDDC.
4. Supply, Configuration and Setup of ToooAir Smart PTT
Two-way Radios to Central bank of Nigeria.
5. Supply, Configuration and Setup of ToooAir Smart PTT
Two-way Radios to Defense Intelligent Agency
6. Supply, Configuration and Setup of ToooAir Smart PTT
Two-way Radios to Edo state government for there police command special
squad.
7. Design, Supply and Installation of Integrated Nationwide
Strategic Electronic Video and Satellite Security Surveillance System for
the State Security Service Abuja. (Federal Government of Nigeria)
8. Provision and Extension of Telephone and Data Network and
Termination of Fiber Optic Cable and Structure Office Cable to Shell
Petroleum Development Company (SPDC) Training School Center.
9. Installation / Distribution of CATV Cable Satellite for
SPDC Residential Area, 100 houses.
10.
Tower Installation/Erection for Shell Petroleum development Company: 56m Tower at Olomoro Flow station Rivers State 56m Tower
at Utorogu Flow station Rivers state, 45m Tower at Nembe 3 Flow
Station Rivers state.
11.
Microwave Radio Links Afam – Imo River FLB Microwave
Radio Link for Shell petroleum Development Company Nigeria (SPDC)
industrial area. Imo River FLB Microwave Radio Link for
SPDC Afam – Shell I. A Microwave Radio Link for SPDC Afam FLB –
Afam Remote Microwave Radio Link for SPDC Nembe FLB - Odeama F/S
Microwave Radio Link for AITEO Petroleum Development Company. Nembe
FLB – Nembe 3 F/S Microwave Radio Link for AITEO
Homeland Security
Perimeter Security
Commercial Security
Fire Safety
Health & Safety
Information/ Cyber Security