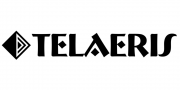 XPressEntry handheld readers enhance access control systems with badge verification, emergency evacuation mustering, workplace health screening, and more. Handhelds maintain facility occupancy information and permissions from the access control database and can quickly verify credentials, biometrics, or PIN data from anywhere via cellular, WiFi, or in offline scenarios.
Safety and security professionals welcome the ability to verify identity with badges or biometrics, record entries and exits where door readers are not practical, quickly muster employees during an emergency evacuation, perform medical screenings at entry points, and much more with XPressEntry.
Handheld Badge Verification – Superior security with handheld authentication. Add XPressEntry handheld readers to your access control system to confidently control access to and manage any secured space.
Emergency Evacuation Mustering – Ensure everyone is safely accounted for during a true emergency. Add XPressEntry handheld readers to your access control system to improve evacuations, employee safety and OSHA compliance.
Workplace Health Screening – A healthy workplace is a productive workplace. Add XPressEntry handheld readers to pre-screen workers and deny access when necessary to help prevent the spread of illness in the workplace.
Handheld Biometric Verification – Superior security with biometrics authentication. Add XPressEntry biometric multi-factor authentication to deliver enhanced identity authentication in high security areas.
Other Use Cases – Entry / Exit Tracking, Time and Attendance, Confined Space Management, Event Management, Bus Entry Validation, Guest / Visitor Tracking, Remote Parking, Mobile Enrollment, and more.
Founded in 2005, Telaeris, Inc. is a US-based security and safety solutions company. XPressEntry handheld readers proudly lead the industry with the most access control integrations and proudly lead the industry with the broadest support for badge technologies.
Access Control Integrations: AMAG, Apollo, Avigilon, Bosch, Brivo, Dahua Technology, Dormakaba, DSX, Gallagher, Galaxy, Genetec, HIRSCH, Honeywell, ICT, IDenticard, IDentiv, LenelS2, MAXXESS, Nedap, Open Options, PACOM, Paxton, RS2, Siemens, Spica, Suprema, TKH Security, Tyco | CEM Systems, Tyco | Kantech, Tyco | Software House, & Vanderbilt.
Security Badge Compatibility: Low Frequency (LF), High Frequency (HF), Ultra High Frequency (UHF), Active, HID Prox, iClass, iClass SE, SEOS, Indala, EM, CasiRusco, Securakey, FarPointe, PIV, BLE, Mifare, Mifare CSM, DESFire, Felica, Legic, ISO 14443, & ISO 15693.
Commercial Security
Fire & Rescue
Health & Safety
Products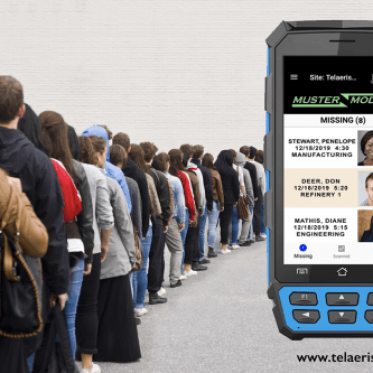 XPressEntry - Emergency Evacuation Mustering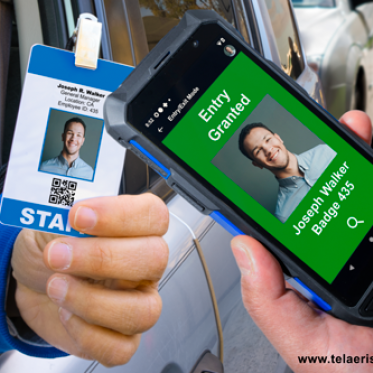 XPressEntry - Handheld Badge Verification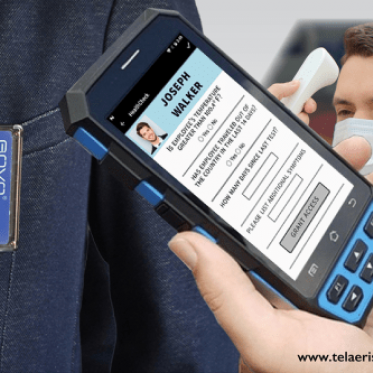 XPressEntry - Workplace Health Screening