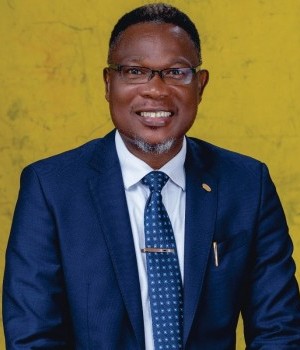 Collins Osayamwen
President
AFMPN
Collins Osayamwen, CFM, is a Certified Facility Manager (CFM), with over 20 years' experience in the facility management profession and a certified IFMA Instructor. He is the Managing Partner/Senior Consultant of SheltercareFM Consult based in Nigeria.
He has accumulated extensive experience in strategic facility planning; facility management optimization strategy, infrastructure development consultancy and FM Outsourcing, policy design and implementation of solutions that helps clients improve and optimize their FM/Real Estate processes.
He has extensive experience in all aspects of Facility Management as well as winning numerous awards for excellence and customer service for his operations. He has delivered workshops for clients and seminars for local and international associations and organizations. He has written about strategic approaches to managing facilities in numerous Facility and Property Management magazines globally.
He is championing the cause to institutionalize the FM profession and development of the Facility Management industry in Nigeria and the African continent. He is the President, Association of Facilities Management Practitioners – Nigeria. He is EuroFM Ambassador in Nigeria and Chairman of the National Mirror Committee of ISO/TC 267 for Facilities Management
Collins was appointed Director on the IFMA board of Directors 2013 – 2015), Collins served as a global liaison for Africa to IFMA's Facility Management Consultant Council. He is the first African to be awarded IFMA's Distinguished Member / Professional of the year 2011 - 2012. He is an IFMA Fellow. He was inducted into the IFMA's Class of Fellows 2017