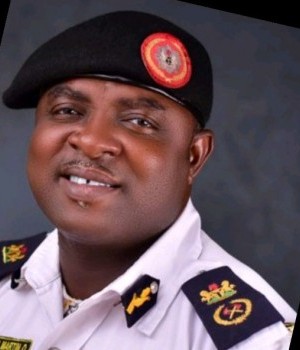 Engr. Dr. Martin Agbili,
Director & Fire Chief
Anambra State Fire Service
Martin Onyedikachukwu Agbili is currently the Fire Chief of Anambra State Fire Service, Nigeria, a glowing expert in the fire safety/security management, fondly called AGILITY by friends. He is an Electrical/Safety Engineer (COREN Registered), career Firefighter, an exemplary Leader, and a Humanitarian.
He is a Fire Safety Management Consultant, a Certified Management Consultant (CMC), a Disaster Risk Manager, a Certified Incident Commander, a Certified Physical Security Manager (CPSM), a Certified Private Investigator (CPI), a Certified Leadership Coach (CLC) and a Security Management Practitioner (SMP) with twenty-five (25) years working experience in fire fighting, fire safety management, disaster management, Security, and Health Safety & Environment. He is also a World Peace Ambassador (WPA).
One of his most unforgettable moments in Fire Service was on 3rd July 2000, when he took his biggest risk as a firefighter/rescuer and entered inside a pit latrine, and rescued a baby that was thrown inside there.
He has served and still serving various organisations in different leadership capacities. His leadership qualities have made me a committed Fellow and member of more than fifteen (15) professional organisations within and outside Nigeria. Following his good records, he has been honoured with many local, national, and international awards and recommendations.
His major creative outputs as an author are two (2) fire books (first of its kind in Nigeria) viz Rudiments of fire fighting, safety & prevention, and Fire Safety for Children: A Guide.
Since he took over as the Chief Fire Officer of Anambra State Fire Service in 2017, the agency has been revamped. He has also brought fire safety education to the doors of the people of Anambra State and Nigeria at large.