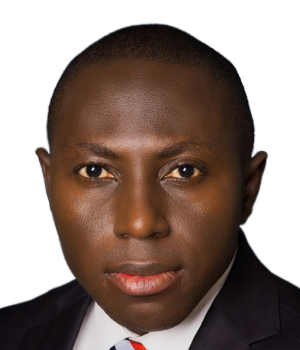 Mr Samuel Asiyanbola
Associate Director, Cyber & Privacy
KPMG
Samuel Asiyanbola is an Associate Director in the Cyber and Privacy practice of KPMG Nigeria and has garnered extensive experience in providing Technology, Cyber and Privacy advisory services to clients in diverse industries and sectors.
His experience in the last 13 years spans multiple verticals in cyber security and data protection including cyber security strategy, security infrastructure hardening, information security transformation, digital payments systems review and control design, IT risk assessment, penetration testing, etc.
He has served in various leadership capacities to deliver projects for leading clients in the Financial services, Oil and Gas and FMCG industries in Nigeria and Africa.
Samuel has chaired, moderated and spoken at several leading conferences in Nigeria such as the CSEAN Cyber Security Conferences, Oracle Cyber Security Summits, KPMG Cyber Roundtable; CBN NeFF Conference; West Africa Cyber Security Summit, etc.