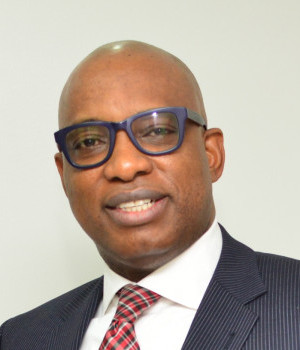 Mr Wale Olaoye
CEO
Halogen Security Company Limited
Wale is a consummate risk management professional and business strategist committed to the transformation of private security's value and impact on business and national security with 28 years experience across four continents with extensive capacity and influence on resources globally.
Wale is passionate about the strategic integration of enterprise security risk management into national developmental planning, internal security and business management. He is a highly regarded thought leader in the area of security and risk management whose insights and expertise are regularly sought by governments, corporate captains and the media.
He is the Chief Executive Officer of Halogen Security Group, one of Africa's leading integrated security risk management companies, employing over 20,000 people and specialists across diverse areas of security and risk management value chain and six wholly owned subsidiaries.
Wale is a member of many prestigious associations and institutes in Nigeria, North America and the United Kingdom.