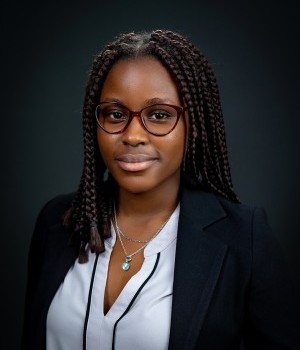 Ofure Aigbefo
Cyber Security Analyst
CyberSoc
Ofure Aigbefo is a Cybersecurity professional with over 4 years of experience in Security Operations Centre (SOC) and Security Analytics, giving organizations security insight, highlighting key risk items, technology resource utilization and recommendation to guide security-related business decisions.
In her contribution to guide C-level executives in their business decisions, She has created a platform for CISO's to have an overview of their environment as one of her goals is to ensure the Management of companies are well informed about the security posture of their organizations.
In line with her passion for SME's to be security conscious, as a cybersecurity product manager, she has curated a product for SME's that gives them an encompassing solution on a budget backed by industry-grade expertise.