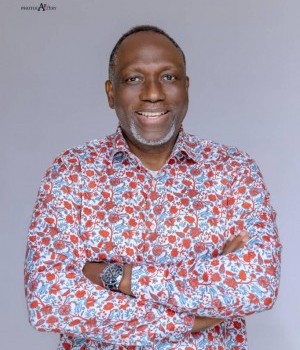 Tunde Ayeye
Founder and Executive Chairman
IFS Group
Tunde Ayeye, is the founder and Executive Chairman of IFS GROUP (International Facilities Services Ltd), a diversified SME indigenous group with interests in Facility Management, Industrial Cleaning, FM Technology, Healthcare and Real Estate. He is also the Chairman of DRAIKLINAS Limited; a cleaning service company providing service to the Nigeria market for over 4 decades.
He is a Director of Treasures Microfinance Bank, Flying Doctors Healthcare Investment Limited and sits on the board of a few other private companies spanning healthcare, logistics, finance and real estate. He is a Medical Doctor and Public Health Physician and has served in a private capacity as Policy Advisor on Healthcare to the Vice President of the Federal Republic of Nigeria. He is an alumnus of Lagos Business School and has a certificate in Business Leadership from Europe's leading business school IESE Barcelona Spain. He is also an alumnus of the Harvard Business School, Boston, USA Owner/President Management Program (OMP 41). He is a Member of IFMA, BIFM and BICS.
Tunde is a keen entrepreneur and a firm believer in the future prosperity of Nigeria based on free market enterprise and good democratic governance. He is the current National President of CPAN (Cleaning Practitioners Association of Nigeria) where he is leading a transformation to professionalise the industry, raise the profile of the cleaning industry, reduce youth unemployment and contribute to the nation's economy.