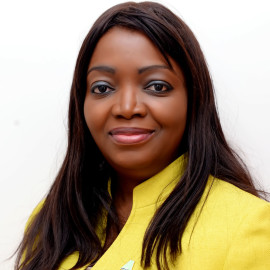 Wale Odufalu
Managing Director
Alpha Mead Development Company
Wale has handled a wide range of responsibilities in managing organizational affairs and business development in the Building Services industry, several of which involved pioneering roles before joining the FM industry.
She held the positions of Business Development Manager and Regional Manager with BASSCOMM Nigeria as well as Managing Director of One Source, her Facilities Management subsidiary before joining the FM industry in 2007.
In addition to this practical experience, Wale holds the Facilities Management Professional (FMP) certification and is a registered member of the Institute of Workplace and Facilities Management (MIWFM). She also holds an MBA from the Obafemi Awolowo University, Ile Ife and is a Fellow of the Chartered Institute of Secretaries (FCIS).