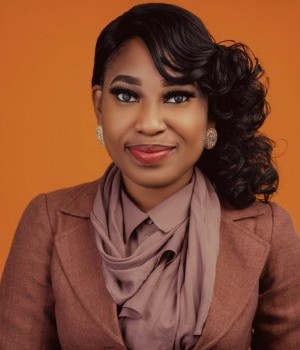 Wofai Samuel
International Communications Executive
OAN Int'l
Profiled on Forbes Africa as ''Shaping the Future of the Continent", Wofai Samuel is a results' oriented Communications Professional, and Current Director of Communication & External Affairs to UK-Liberia Chamber of Commerce in London, a part of British Chambers of Commerce Global Business Network.
Samuel equally serves as Editor, Africa Energy and Infrastructure Publication (UK). Previously, She served Sarepta Petroleum Resources Group, as Head of Communication and Public Affairs and Foreign Investment Network, a Petroleum consulting firm based in UK as Head of Oil & Gas Communications.
She chaired/moderated multi-lateral meetings globally between 2017 to present for:
• Brand South Africa,
• Central Bank of Nigeria,
• Ministry of Energy - Ghana,
• TAB Business Group - India,
• Dauno Business Group - Italy,
• Ministry of Petroleum - Kenya,
• Development Bank of Belarus,
• Energy Council - United Kingdom,
• Spintelligent Energy - South Africa,
• African Export-Import Bank - Egypt,
• Oil & Gas Council - United Kingdom,
• Africa Investments - United Kingdom,
• Global Trade Review - United Kingdom,
• Oil Trading Logistics Africa Downstream,
• West Africa Trade & Investment - Ghana,
• Committee of e-Banking Heads - Nigeria,
• African Development Bank - Côte d'Ivoire,
• African Leadership Group - United Kingdom,
• Africa Local Content Fund Initiative - Angola,
• International Produced Water Society - United States, and
• Federal Ministry of Communications & Digital Economy - Nigeria.
She holds a Bachelor's of Science Degree in Environmental Biology from The University of Calabar, and an Advanced Diploma in Human Resources and Organisational Management from the University of Lagos, in Nigeria.
In January 2022, She was nominated for an Honorary Doctorate Degree in Leadership & Management from Commonwealth University in London.